Finding Your New Home in Wales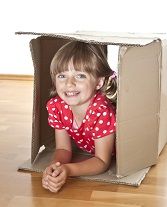 Moving to a new home can change your whole existence, by altering your lifestyle, the place you work, your hobbies, the people you know, the places you visit, how much room you have, how much you spend, how you spend your free time and much more. Taking this all in to account you can't move on a whim or select the first house or office building you come across. Whatever reason you have for a removal and whatever place you are going to, you will face similar challenges. You will need to tackle many tasks that are all necessary. This includes, planning, reassert, makings schedules, booking, acquiring materials, sorting your goods, wrapping them, putting them in boxes, possibly dismantling furniture, heavy lifting transporting them, looking into storage and much more. This can all be a lot to handle and if you don't have enough time to do all of this because of a deadline or other matters requiring your attention it becomes even more demanding. If you don't have the things you need or unable to do all the heavy lifting then it can seem impossible. To ensure this big occasion will be a success all you need to do is contact Removals Wales now on 020 3318 5819 for assistance with removals to Wales.
We are an expert removal company who can assist with all matters of your transition. Over the phone we can give you the advice, guidance and information you require, ensuring that you will be more confident in the process and be able to manage some aspects of it yourself. The people you talk to will have many years of experience with the trade and so they can answer any questions you have and give you the specific and well-informed details you will need. The more you tell them about your impending move, including where you are going, here you are moving from, how many items you will need transporting and so on will enable them to help you specifically, meaning you get a service that is made just for you. Over the phone we can list everything we can do for you from packing, storage, to man and van hire in Wales and you can choose which ones you think would be applicable. We can provide you with a quote that will give you an idea of how much things will cost, though you won't have to pay for this assessment and no commitment is needed unless you want to proceed.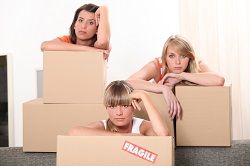 The people who work us are all dedicated to assisting out clients with their move. It can be daunting to let strangers into your home or workplace and then let them handle all of your belongings. You shouldn't worry when our team is involved though because they are all professionals who have the skill and know-how to complete every task. They can have all you packing done in no time and they will guarantee that everything will be secure. They can remove furniture from the building and take it inside your new one without worry, and they will take each precaution to prevent injuries. They can drive your things where you want them to in our vehicles and our storage facilities can keep things safe for as long as you need. We will go the extra mile to take care of you international removals to Wales and if you are just moving a few things then our Man and Van service will be ideal.
Knowing that your move will be swiftly taken care of means you can dedicate your time to other things. As mentioned previously, you can't flippantly choose a new home or office, it has to be a long process in which you rematch and visit numerous locations. A new home should have enough space for everyone who lives there, as well as room or furniture and other goods. You will need the essential rooms such as bathrooms and kitchens, but you may need other things like a nursery, an office or additional bedrooms. The building has to match your tastes and be ready to be redecorated to your liking. It should be close to the place you work, people you know, places you visit and other important locales including transport stations, banks, shops, schools, and so on. Your office should be large enough so everyone who works there has enough space and that you can adequately display or store you product. It should be a modern, safe, clean, and build a strong image in the minds of others. It should be in an area that compliments you're your product or service and be easily accessible.
If you find the right building it won't mean anything if the surrounding area doesn't meet your standard. If you are moving to Wales then you will benefit from knowing more about it. Located in the East of the UK, it is home to over three million people and spans eight-thousand square miles. It is a diverse region in terms of geography, with many mountains, hills, beaches, countryside, villages, town and cities. It is politically close with the rest of the UK but retains its own culture. It has strived to keep the Welsh language alive, with over 550,000 people fluent in it. It was once predominately focused on agriculture for its economic provider but has moved towards the industry and service sectors.
Wales' history is vast and interesting with many events taking place all the way from the Roman Occupation of Britain. Celtic art has survived from hundreds of years ago and literature became a major characteristic of the country, with works spanning from the 6th century. Many of the greatest poets have hailed from Wales and modern authors from here have included Roald Dahl and Bertrand Russell. Wales has often been dubbed as "the land of song" because of the many musicians who have come from here.
If you want the big occasion of a relocation to Wales be simple and fun, all you have to do is call Removals Wales today.