5 Essential Tip On How To Avoid Any Mistakes Whilst Moving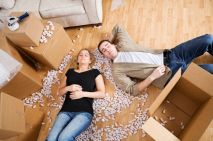 With so much to consider and so many different things to deal with whilst moving, from issue such as planning the best route to travel whilst moving to changing your address with all relevant companies it is very easy to make mistakes, that could be costly in the long run, below are some useful tips to avoid mistakes whilst moving. 1. Use a professional and reputable moving company.It may be quite easy to move from borough to borough or around town, but moving miles away can be a totally different story, with many new challenging you may have never faced before. You will need to seek a professional and reputable removal company with an excellent track record and outstanding reviews and references. It can be expensive to move home but it is worth investing just that little bit extra to ensure that you get exactly what you pay for with a good removal company, if you have not chosen a good company this will only be the start of your problems. There are many rouge companies out there so ensure that you stay clear of companies that will only take cash as a deposit or payment before you move, also be that the removal company have their own trucks and will not rent a van for the day of your move, this may also effect any insurance cover over your goods. 2. Always ready and understand the small printThe terms and conditions will vary from company to company, it is a vital move to understand everything you are paying for and what exactly you are getting for your money, make sure you understand any insurance policies in the fine print regarding your belongings and find out the maximum coverage you can claim if you valuables become damage during transit. Many removal insurance will not cover your possessions is you have packed them yourself and may also not be covered if you have not listed your possession correctly, it therefore a better idea to get the removal company to pack and also undertake a full inventory of your belongings so that they will be covered by the removal companies insurance.3. Have a Plan BeforehandYour professional movers should offer you a moving plan to enable that you move goes with any problems, this should be done as early as possible so you can include any changes before hand, after your packing plan you will also need to know how long it will take to get to your new home, it is therefore advisable to avoid rush hour traffic if possible, always pack a bag to keep on in you possession, to include clothing, toiletries, spare cash just in case of any emergency. 4. Backup Important Documents.Ensure that you back up all important documents and also photographs from your computer before you move, so if anything should happen to your pc whilst in transit you always have back up files. 5. Make sure you know all costs involvedIt is essential that you get you full removal cost in writing before the day for your move, make sure you do not pay for any hidden extra's, find companies that offer a price guarantee which should also be in writing for you piece of mind, the last thing you want is to pay for extra or unexpected costs.
More posts
Storage units are a fantastic way for you to clear some space in your home or office without having...