Moving from London to Cardiff without any Hassle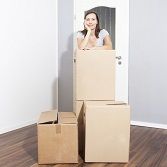 A transition to a new place can be difficult. Your new surroundings may be completely different, you may find that you have more things to contend with, new people in your life, things are in different places, you lack or have gained certain facilities and son. When moving home to Cardiff you can find yourself in surroundings that are unfamiliar though when you were selecting your new abode, you will have certain control so that you can ensure you pick a place right for you. You will have selected a home that has enough space, enough rooms, the important and desired things you need and more. The area is also vitally important because it can affect where you work, places you visit and the people you know. If you are going from London to Cardiff, you are leaving the busy English capital behind and venturing onto a new life in Wales' premier city. If you want your transition to be as smooth as possible then contact Removals Wales today on 020 3318 5819 and we will guarantee a simple experience when moving to Wales.
If you're leaving London then you don't want to be missing out on anything before you depart. Many important events have taken place here over the years and it remains one of the world's leading cities, with many things to do and experience. Landmarks can be found on almost every corner of the city, from Big Ben, Buckingham Palace, The Palace of Westminster, Westminster Abbey, Tower Bridge, The Houses of Parliament, St Paul's Cathedral to the London Eye. Some of the best museums, galleries, theatres, arenas, restaurants, bars, parks and more are available here. There will always be something to do, learn discover and enjoy while in London.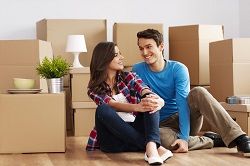 Despite saying goodbye to London, you will still have a lot to look forward to in Cardiff. As it is also capital city, it too can brag its importance and the fact that it attracts many of the top businesses, stores end events here. Its population is over 860,000 and brings in many more in tourism, with over a million visitors each year, which has led to it being voted a top alternative tourist destination. Over time the city has become very diverse, with an African community existing here for a long time and an Arab community has started to flourish.
The Welsh parliament can be found here in the form of the Senedd/National Assembly Building. Shopping is major feature in Cardiff as it is home to St. David's Shopping centre, one the largest such venues in the UK, as well as several retail parks. Key landmarks in the city include various castles, the Millennium Stadium, Cardiff Bay Barrage, the New Theatre, the National History Museum and hundreds of listed buildings, highlighting the splendid architecture from the last several centuries. Cardiff Big Weekend Festival brings many top music acts to the city each year and rugby is popular. There are numerous parks in Cardiff, most notability Brute Park, and transport is well covered by railways, many bus services, the Taff Trail and Cardiff Airport.
Calling Removals Wales now will be the first step you take to your new life in Cardiff. Over the phone, we can fill you in on the process, tell you about all of our services in detail and provide a free quote. We can send our skilled removal team to your adders and they will handle packing in London, furniture removal, transportation, storage and more, to get you from London to Cardiff in no time, making the transition and adjustment, that much simpler.