Simple and Swift Removals to Swansea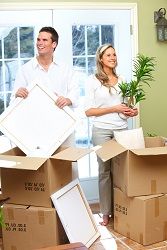 There are two aspects when it comes to a relocation; finding the place right for you and moving there. Finding somewhere to live or to run your business from can take a while, because you need to find somewhere that will offer everything you need. You will have to have space, the rooms you require, easy access, necessary facilities, close proximity to the people and places you visit frequently, it has to be clean and safe and much more. Finding building that has all of his is important but you also have to consider the surrounding area. There's no point finding your dream home or workplace only for the vicinity to not offer what you need, be safe, pleasant and so on. In Wales, there are many great places to choose from and so you can't afford to miss out on Swansea. If you are fixed on moving here or are just considering it then you should contact us at Removals Wales today. One phone call to us on 020 3318 5819 can see your removals becoming simple and swift.
Swansea is Wales' second largest city and is located in the south of the country. It's population stands at around 239,000 and is known for its beaches, castles and more. It attracts many tourists each year and has many facilities for those living here. It is bounded by Carmarthenshire, Neath Port Talbot, Swansea Bay and the Bristol Chanel, with almost three quarters of the city is surrounded by the sea. 82% of the population are those born in Wales, with the rest being immigrants from all over the world. Christianity is the most prominent religion in the area, followed by Islam.
The city is currently undergoing major redevelopment planes that aim to improve the area and will cost over £1 billion. This will be used to create new retail facilities or expand existing ones, new art and walkways will be added to the city centre, and The Tower has been constructed as Wales' tallest building. Swansea' economy is based on a post-industrial and service approach, with over 1000,000 people working in the city of a regular basis. Major employers her include HSBC, Virgin Media, BT, Amazon.co.uk and more. The M4 is a key road for the city, and regular bus services, cycle routes and ferry and marina act as the main forms of public transportation.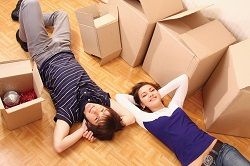 The aforementioned beaches and castles play a big part in the cities appeal to tourist but it's not all Swansea has to offer. Mumbles village is a great place to vast and cinders shops, restaurants and cafes along the seaside. The National Waterfront Museum and Swansea Museum are fantastic ways to learn more about the area. The Mission Gallery exhibits innovative art, Clyne Gardens has many unique plants on display, Singleton Park is a great place to relax and play sport, countless bars and clubs create an active nightlife, and there are countless things to do at the beaches such as surfing, sailing and fishing. Many theatres can be found her and festivals are frequent.
When you call us at Removals Wales, we can begin to help with your relocation here. Our operators will fill you in on everything you need to know, go into detail about our removal services Wales and offer a free, no commitment quote. Our team can be at your address when you need and handle your packing, furniture removal to Wales, vehicles, transportation storage needs and much more. If you are moving to Swansea from abroad then we will do everything you require. So for a successful move to Swansea, contact us today.