Comprehensive and Helpful Office Relocations to Wales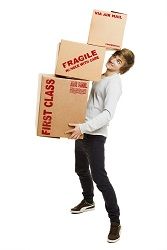 A businesses' success can rely on the people who work there, the things they do and produce, the services or product you offer, how much you are willing to invest, who you work with, and much more. Another important aspect is the building. A modern structure, that is safe and clean, has enough space, is accessible, is in a location that compliments what you do or provide and will allow you to expand. Finding such a place can be difficult, especially when you will have to manage the time with all your other important duties. Even when you've found a perfect location, you will have to contend with many jobs in order to move there. This can include packing, planning, research, driving, heavy lifting, booking services and much more. Running your own business is tough, so combined with all of this it can seem impossible to have a successful office move to Wales. Wales has many great places to offer and so if you want to move here for the first time or relocate from one part to another you should contact Removals Wales. We are a removal firm who can handle every aspect of your transition as soon as you call us on 020 3318 5819.
From the get go we can make things easier for you. This is because our phone operators are skilled and knowledgeable people who will be able to educate you on all matters of a removal to Wales. If there is anything you want to know about such how long the process takes, what things you will need, how to do things safely and so on, then they can fill you in. If you have any other questions or concerns, they will answer and put you at ease. They will speak to you with respect, imparting information that is specific to your needs. They know the importance of this venture and so will do everything it take sot make things simpler.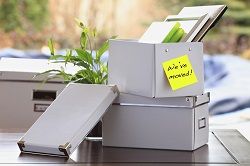 Over the phone, we can tell you about all the things we can do for you in detail. One of the key jobs we do is to handle packing. This can be a long and complicated step, and rushing it can lead to goods being lost or broken, as well as injuries. Our team will sort your goods to make them easier to pack and will allow everyone to keep track of things when they make an inventory. They will wrap each item will suitable materials that will keep them clean and safe. They will place them into boxes allowing things to be easily transported. Furniture is abundant in an office so they will be able to lift and carry everything without problem and make sure that any injuries are avoided. They can carry all your things in, out and though buildings, as well as on and off our vehicles. We can drive your things all over Wales and if you need somewhere to deposit them for short or long term, we will have storage depots available. If you are just relocating a few things then our Man and Van service in Wales is perfect for you.
We can carry out such services with such ease and safety because we hire the best. All the people who work for us will use the correct methods and adhere to all safety measures. They know the importance of your goods and so will treat them carefully and ensure nothing is lost.
If you want to expand your business, then a removal to Wales can be the answer, so contact Removals Wales today for all the help you could ever need.