Making Removals from Wales Simple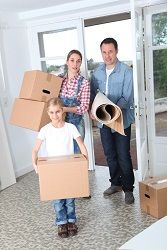 Leaving your home can be a difficult transition to make. You can become very accustomed to your abode, know every inch of it, instantly know where everything is and begin to associate with many positive things. It makes you feel safe and comfortable, so you know that when you retreat here you can truly relax. Finding somewhere to replace this can take a long time because you need to find somewhere that at least lives up to your old abode but you hope it can surpass it. You want it to have more space, include facilities or rooms you lack, be in a nicer area and be closer to the places and people you often visit. As tough as it can be searching for such a place, moving here can be more of a challenge. There are so many jobs to complete that you can find it overwhelming and if you are incapable of doing some of the tasks yourself. If you are planning to move from Wales then you should contact us at Removals Wales today on 020 3318 5819. We are a firm dedicated to helping people move in, out and around Wales and can make the transition much easier for you.
We can make things much simpler for you just over the phone. We have many knowledgeable people standing by ready to fill you in on everything you could need to know on the removals process. Our operators will happily answer any questions you have, clarify things and dispel any concerns. If you are looking for advice and tips in order to make the process easier then ask away and our team will elucidate you, so you will be able to tackle your move yourself. If you need things such as packing materials, we can point you in the right direction or offer them to you. We wouldn't be much of a removal firm if this were all we did and that is why we cans end a team of skilled people to your address where they will be able to handle every part of the process. We can go into this in more detail over the phone and you can select which services you require. Once you have an idea we can offer a free quote that you don't have to commit to until you are ready.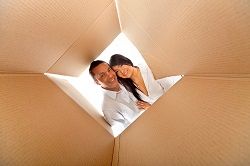 We can send our team to your address when you need them and they will have all they need to proceed. If you want them to take care of your packing, they will begin by sorting all your goods, putting similar items together and making an inventory. They will then apply various wrapping that will keep each object safe and clean. Everything will hen be placed into boxes that will never be overloaded. Our team can move any item from your home, especially furniture. They can get it through doors and up and down stairs without problem and they can place everything inside your new adders when it arrives. They will take every measure to ensure this is all done safely, preventing and injuries or damage that could occur. We can drive all your goods to your new address in our fleet of vehicles and store anything at our secure depots. If you are leaving Wales for a country over seas then we will do everything it takes to make the process go smoothly. We will give you advice and guidance, help with paperwork and ship your things internationally.
Leaving your home can be difficult, so if you are moving from Wales, hire Removals Wales and we'll make things simple.