A New Life with Removals to Wales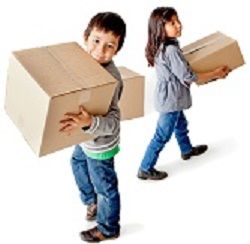 With the entire world before you, it can be difficult to find a suitable place to live. Every corner of the globe has something to offer so it can be difficult to choose the place that is right for you. Many places will have great abodes with all the space, style and amenities you need, but the local area will always be different. You may find many places that have public transport stations, schools, banks, shops, restaurants, pubs, etc, nearby but the landscape, the culture, the people and the history of that location will always be unique. If you are casting your search across the globe then it can take a long time to find somewhere right for you but also take a good while in order to move. A relocation comprises of many different chores, all of which have to be completed in order for it to be a success. You will have to plan, research, make list, book services, acquire materials, sort and pack your goods, contend with heavy lifting, drive your things to various places and much more. If moving to Wales has become your agenda afters surveying place so live, then we at Removals Wales can do all it takes to get you these without a hitch as soon as you call us on 020 3318 5819.
You may find many removal services in Wales but none of them compare to us. We begin our support of your transition over the phone, as our team will be there to fill you in on everything you need to know. If you want to learn more about the Wales removal process, such as what things you will need, what methods to use, how long it will take, what safety precaution have to be in effect, etc, then they can tell you all about each. If you are uncertain about anything or want some clarification then our operators will elucidate. If you want to know more about the Wales man and van services, we offer that don't hesitate to ask because we will happily tell you about each in detail and which ones would be most beneficial to you. Price shouldn't be a concern, as your free quotes will show and you don't have to commit to this assessment until you want to hire us.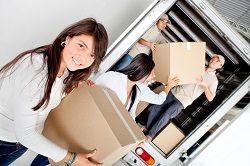 We can send our skilled team to you as soon as you need them and they will bring everything they will need. They will sort all of your goods so that they can wrapped and put in containers efficiently and doing so will keep similar items together. They can remove these and your furniture from your building with ease, taking the safety or everyone and everything into account. They will load their vehicles and drive them to your new home or workplace in Wales, or leave any or all of your things at one of our storage facilities. Here we can look after your goods for as long as you end and retrieving them is simple. If you are moving to Wales from abroad then we will help with a paperwork and provide international shipping. If you need undergoing a smaller removal, then our man and van service is ideal.
Wales can offer you so much. It has a pleasant landscape, full of picturesque valleys and mountains. It has devoted itself to retaining and celebrating its culture, from its contribution to literature, its music to its language and history. Over 3 million people call Wales home and if you want to be one of them, contact Removals Wales today and we'll see to all your removals to Wales.