Removals to Newport with the Hassle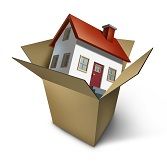 If you are moving to Wales or just around the country then you will have many places to choose from. Whether you are moving to a new home or a workplace, you will need to research and examine every spot so that you can find somewhere that reflects your personality has all the things you need and is close to the people and places you often visit. Wales has a lot to offer and you could happily settle down in the quiet countryside or move towards the busy cities. Wherever you decide to go, you will have many challenges to face because a relocation is no easy feat and will require you to dedicate many hours to preparing for the transition. Once this is sorted you will have to go through the long process of the packing and endure the struggle that is heavy lifting. There will be occasions when you don't know what to do, lack the things you need to get it done, have no time or not enough strength to lift things. If you are experiencing any of these problems or would like to prevent them then phone Removals Wales today on 020 3318 5819. We are a removal firm who can make care of your house and office removals to Newport.
The city of Newport is one of Wales' premier settlements. It is located in the south-east and is home to over 145,000 people. Its importance as a port has existed since medieval times when a castle was built by the Norman's here. From the 19th century is became a major coal exporter and inn later years it became known for manufacturing and engineering. The population here is becoming more and more diverse with an Asian community on the rise.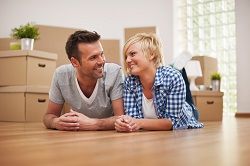 Regeneration has been a recent undertaking within Newport as the council seeks to improve the city. Developments have included the construction of the City Bridge and the Newport Railway station, with a new state-of-the-art hospital, a riverfront art centre, a new marina new campus for the University of South Wales, and new homes are all in the works. The M4 motorway is the main road in the city, while others, bus services and a well-connected railway help to make travel simple. Bridges are a common site in Newport, with nine large public bridges being here. A selection of landmarks in the city are Newport Castle Newport Cathedral, the Dolman theatre, Shire Hall, Belle Vue Park, Rodney Parade, the West Usk Lighthouse and12th century church St. Mary the Virgin. Pedestrian shopping areas and retail parks provide all the places you could need to shop, theatres, galleries and museums are common and cycling paths are common. The main parks are Tredegar, Belle Vue and Beachwood and the city is well represented by various sports teams.
Now that you know what Newport can offer, you should learn what we could do for you. Just over the phone, we can make your move to Newport simple by filling you in on everything you could ever need to know. We can tell you how to go about the process, wheat you will need, answer your questions and more. We can fill you in on all the services we offer such as supporting or doing your packing, removing and inserting furniture and boxes into a building, transporting your goods, offering storage facilities, a Man and Van service and we can even assist you in you are moving to Newport from abroad.
Newport is just one phone call away, so contact Removals Wales now.